About the OEC Director
Recent Books, Chapters of Books, and Articles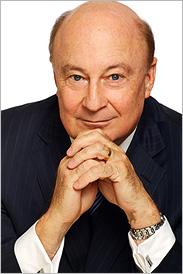 Elliott, R.H. (2005). 'The Parameters of Specialist Professional Leadership Coaching.' In Grant, A. M., Cavanagh, M., & Kemp, T. (Eds.). Evidence-based coaching: Contributions from the Behavioural Sciences (Vol. 1). Bowen Hills QLD: Australian Academic Press.

The Spirit of Leadership in Australia (2002). In The Heart and Soul of Leadership. Australian Institute of Management: Australian Institute of Management Series - McGraw Hill.

Elliott, R.H. and Tuohy, M (2005). Ethics and Morality in a Multicultural Society. Melbourne: Nelson - Thomson Learning.

Elliott, R.H. (2002, August). Ethical leadership: Culturally circumscribed? Raffles Review. Vol. VII (2). Kuala Lumpur & Singapore: Journal of the Raffles Education Group.

Elliott, R.H. (2001). Chaos or Clarity: Encountering Ethics (Social Science Press: 3rd edition). 360pp. Over 35,000 copies sold.

Elliott, R.H. (2007, March). Optimising 'leadership'; theory, practice and professionalism. The Organisational Psychologist. College of Organisational Psychologists, Australian Psychological Society.
Community Activities
Conference Presentations