OEC Associates
The OEC Associate Team represents a talented, qualified and experienced group of professionals.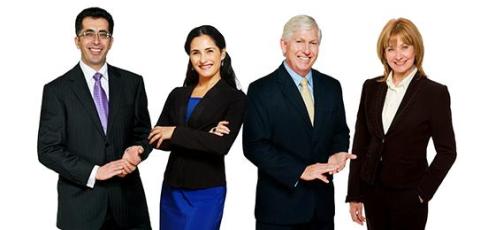 All have a strong background in consulting, organisational development and coaching. They also bring a range of qualifications in evidence-based disciplines such as psychology, education, leadership, organisation dynamics and change theory. Each OEC Associate has established a clear professional identity and specialisastions through years of successful practice. For further information: Contact the OEC Office.
Founder and Principal Consultant
Ray Elliott, MAPS, FAHRI, FCOP.

AHPRA endorsed Organisational & Supervising Psychologist.
Executive Coach, Experienced Therapist & Counsellor.
Organisational Change & Leadership Specialist.
Critical Incident & Trauma, Clinician.


Ray has provided a broad range of consulting, organisational development and psychological services to many organisations in diverse industry sectors including: retail, defence, tertiary and secondary education, manufacturing, IT, not for profits, and community groups. In his recent career he has specialised in leadership assessment, coaching and development. His special interest is the interface of the interior personal and private domain with the public – organisational domains which clients occupy. In addition to the OEC professional practice, since early 2017 Ray works for The Benestar Group (previously DTC) within a wide range of large to medium sized public & private sector organisations as a trauma, critical incident, coach & counsellor clinician.

Drawing on his considerable experience & expertise, knowledge & skills, Ray provides professional & personal supervision for psychologists, senior and middle managers, professionals (doctors, dentists, lawyers… ) and HR personnel. His diverse organisational work levels have included chairpersons, family business owners and corporates, non-for profit organisations, CEOs, university Vice Chancellors, Department Heads, and Senior Executive Service personnel. In addition to work at middle management ... international, national and SMEs are among organisational clients he has assisted. Ray can work covertly with individuals (engaged privately) or overtly (engaged openly by the firm) as may be ethically proper.

Qualifications:

br>

Ray holds post-graduate qualifications in organisational psychology, organisational change, education, ethics, and ritual from several universities in Melbourne and from Yale (USA). B.Sc., Dip.Ed., Grad.Dip.Arts, M.Ed. (Mon.), B.D.(MCD), Grad.Dip.AppliedPsych (VU), STM(Yale).